Successful behavioural science project launch at Recovery and Wellbeing College in Barnsley
14 September 2023
The behavioural science project was officially launched on Friday at the Recovery and Wellbeing College in Barnsley. At the launch event we heard about the great work that Georgina Williams, recovery coach and project lead, and the project team have embarked upon. The team are implementing behavioural science to increase awareness and active attendance at the Recovery and Wellbeing College Barnsley.
Those in attendance at the event were able to hear from guest speakers such as behavioural science expert Nigel Guest from Caja Ltd, and Tracey Turner, behavioural science project manager from NHS South Yorkshire Integrated Care Board (ICB). Other system leaders from Barnsley Hospital, Barnsley Council, NHS South Yorkshire Integrated Care Board, and the Trust also attended and expressed their enthusiasm for the initiative and committed their support via a pledge to the projects implementation and success.
Sue Barton, interim director of strategy and change at the Trust commented: "The project launch event was an exciting opportunity to hear about how Georgina and the project team will use behavioural science. They offer a wide range of courses and workshops with the aim of improving wellbeing through learning. It was great to hear how the college has changed the lives of the people who have attended, this project is a chance to spread this further so that it impacts on more people across Barnsley."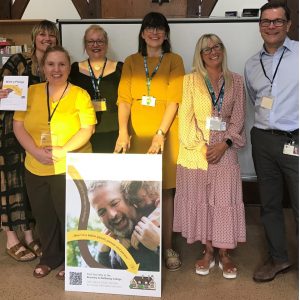 Here are some inspiring pledges of support completed by some of our local partners:
Sarah Boul, programme director for mental health, learning disabilities and autism at NHS South Yorkshire ICB
"Absolutely fantastic! The energy and passion was so inspiring. I'm fully on board with the project and in awe of Georgina, Leanne, and Karen for their fantastic work, focused on changing lives. Thank you! I pledge to follow the project, to promote it across the system at every opportunity and to support the growth and spread across Barnsley, but then across South Yorkshire."
Jamie Wike, deputy place director for NHS Barnsley South Yorkshire ICB in Barnsley
"Great energy and passion. A clear and well thought out proposal. It's made me want to learn more and explore opportunities to use the approach and the science in more of the work we do across health. I pledge to support my team to learn about Behavioural Science and to introduce Georgina to other colleagues and arrange attendance at the health and partnership board."
Wendy Lowder, place director for NHS South Yorkshire ICB in Barnsley
"Wonderful introduction to the concept, the journey, the hopes, and ambitions. Delivered with heart and 'head', and a focus on the change they want to see. I pledge to support the project, to tackle any barriers, to be an ally and supporter overall."
Darryl Thompson, chief nurse / director of quality and professions at South West Yorkshire Partnership NHS Foundation Trust
"Inspiring. Thank you so much to everybody! I will advocate for and promote the project at committee level in the Trust and at Barnsley place with other partners in the system."
Sophie Hempsall, associate director for nursing and professions at South West Yorkshire Partnership NHS Foundation Trust
"Stunning! I hope you are super proud of what you have all achieved so far and what you will achieve. Really looking forward to the final outcomes and how it will spread out afterward. Thanks for the opportunity to attend."
Georgina Williams, recovery coach at Barnsley Recovery and Wellbeing College said: "I am absolutely thrilled by the level of support, enthusiasm, and commitment from system leaders who really care about making a positive difference to the communities that we serve. It has been a joy to be joined by real change leaders who are all keen to embrace behavioural science principles to reduce harm, address inequalities and save lives. I firmly believe that the learning that will follow will have scalable and transformative outcomes for everyone involved. This is just the start of something very exciting! Thank you to everyone who has shown their excitement and support so far."
All courses offered are co-designed and co-delivered by people with lived experience of mental health and recovery, who work in conjunction with NHS professionals, education providers and trainers to share what works for them. Visit the Barnsley Recovery and Wellbeing College website if you're interested in learning more.
Georgina also provides a free introduction to behavioural science workshop, that can be accessed via the Recovery College.
If you have any queries about the winning behavioural science project or the above mentioned workshop, please contact Georgina directly at georgina.williams@swyt.nhs.uk.
Alternatively, for information about the services offered by the College, please email Barnsley.Recoverycollege@swyt.nhs.uk or telephone on 01226 730433.
Interested in learning more about Behavioural Science? Enrol on Georgina's workshop:-
An Introduction to Behavioural Science Workshop
Are you interested in human habits, actions and intentions?
If so, this workshop will provide an insight into this area of work and study. It will also include an overview of the tools and techniques that can be used to encourage positive behaviour change. Please note, this workshop hasn't been coproduced and it is a Continued Professional Development activity. In this way, the workshop is delivered in a slightly different format to our other courses and workshops at the college. However, if you are interested in your own personal and professional development and behavioural change as an area, this workshop provides a brief insight into this topic.
The workshop will last approx. 1.5 hours on 19 October 2023 at 1-2:30pm.
Enrol today :-  https://www.barnsleyrecoverycollege.nhs.uk/courses-and-enrolment/enrolment/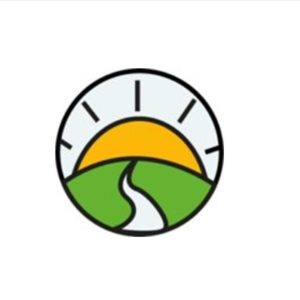 For the first time, junior doctors and consultants will strike on the same days. In September consultants will strike on 19 and 20 September and junior doctors on 20, 21...
View article'Industrial action by junior doctors and consultants – September and October 2023'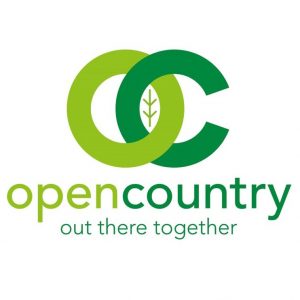 Open Country –  Helping People with Disabilities to Access and Enjoy the Countryside We are a Yorkshire charity with over 30 years of experience of working alongside disabled people, helping...