About us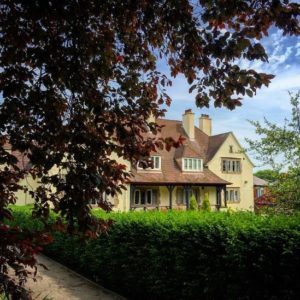 Welcome to Barnsley's Recovery & Wellbeing College
Barnsley Recovery and Wellbeing College takes an educational rather than a clinical approach towards improving Mental Health and Wellbeing.
We are open to anyone Aged 18+, who are interested in acquiring more choice and control over their health and life.
We help people to do this, by offering a range of Free Courses and Workshops that aim to improve people's self-management skills and wellbeing through learning.  We even have a gym on site!
All our courses, workshops and activities have been co-designed and co-delivered with people who have lived and learnt experience of physical and mental health problems.
Our team consists of Recovery Coaches, Peer Mentors and Exercise Specialists, alongside various volunteer roles such as Co-producers, Co-facilitators, Gardening Volunteers, and the Editorial Panel which acts as our quality assurance method, to ensure that we are staying true to the values and ethos of the Recovery College Model.
Did you know that there are 85 Recovery Colleges across England, Scotland, and Wales? The model has been adopted internationally too, with Colleges across Europe, Australia, and even Japan!
Each College is unique and influenced by the population it serves. In Barnsley, we love responding to local need and creating content for local people.
Here's what Learners have told us…
"I love the relaxed nature of the courses and their clear uncomplicated content"
"This place has a wonderful sense of solidarity and acceptance"
"Such a lovely small group of people who understand and feel like me"
95% of people feel more satisfied with their lives.