About us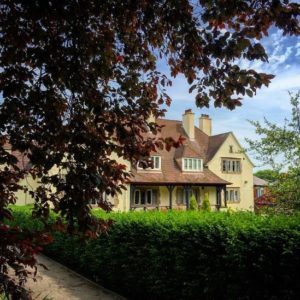 The Exchange Recovery & Wellbeing College, Barnsley
Welcome to Barnsley Recovery College!
We offer a wide range of courses and one off workshops with the aim of improving wellbeing through learning.  Our courses focus on being mentally and physically healthy, staying well and developing the knowledge and strength to overcome the challenges that we can all face at times in our lives.  We focus on building our personal resilience and developing the confidence and self-esteem to be able to make decisions and believe in ourselves.
All our courses are co-designed and co-delivered by people with real life experience of mental health and recovery who work in conjunction with NHS professionals, education providers and trainers to share what works for them.
Courses aren't therapy – our aim is to provide you with a positive learning approach in which we all share knowledge and provide you with the space to reflect on your own health and understanding.
Some of our popular courses include:-
Feel the Fear: Exploring Anxiety
Assertiveness, Confidence & Communication
Helpful Habits for Sleep
Managing Depression
We also offer short courses and workshops to help you explore personal stressors and responsibilities and give you tips on how to manage your everyday self-care and maintenance.
We have a fully equipped gym on site as we believe physical fitness is very important for good physical and mental health. We also run lots of community sports groups and active sessions such as Walking for Health, football, netball and cycling where you'll be working with exercise specialists and trained volunteers.