What is a Recovery College?
What is the Barnsley Recovery and Wellbeing College?
The Recovery and Wellbeing College is led by South West Yorkshire Partnership NHS Foundation Trust. We work in partnership with volunteers and other supporting organisations (both local and national) to develop the College and run a range of free courses and workshops, in small group sizes, that promote wellbeing and good health. These courses and workshops have been designed and are delivered by professionals (as you might traditionally expect) but also by those with lived experience of the subjects that they are teaching (known as experts by experience).
Recovery Colleges were piloted in 2009, with the first College being established in 2010 in South West London. South West Yorkshire Partnership NHS Foundation Trust started developing their Colleges in 2013, with the Wakefield Recovery and Wellbeing College (previously known as the Wakefield and 5 Towns Recovery College) opening its doors in 2014. By 2017, there were over 75 Recovery Colleges right across the world, from Europe to Australia, from Japan to Canada. (Perkins et al, 2018) and this figure continues to grow.
*Citation: Perkins R, Meddings S, Williams S, Repper J (2018) Recovery Colleges 10 years on, Nottingham, ImROC.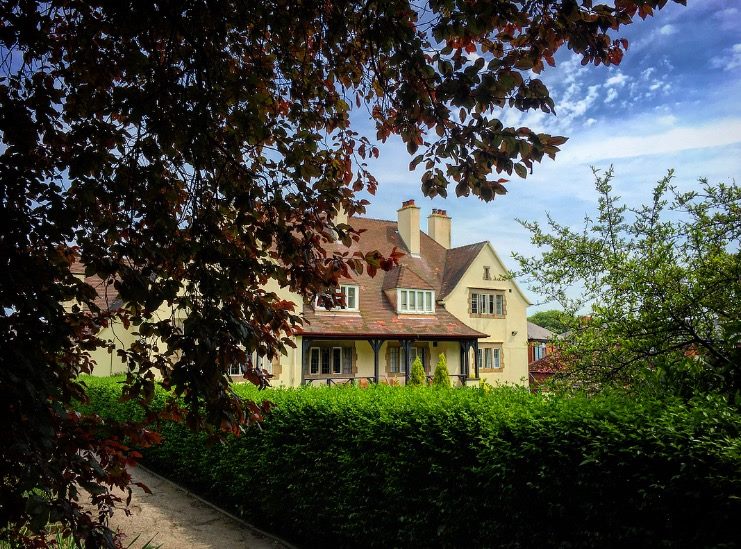 ---
Who is the Recovery College for?
The College is open to all adults (over eighteens) who want to improve their own wellbeing and/or the health and wellbeing of someone they care for or support. This includes members of the public, mental health service users, carers, staff members and other professionals. You do not need to be referred to attend (we work through self-enrolment instead), there is no upper age limit and you do not need to live in the Barnsley District to attend.
We focus on learning and building people's skills and knowledge. We don't provide therapy or clinical interventions.
Our sessions have been designed and are run by people with experience of health conditions and professionals who work with them.
The College is based on the principles of hope, control and personal responsibility. We believe that it is possible to lead a meaningful life, despite having a mental or physical health-limiting illness or disability, or being a carer to those who do.
---
What do we mean by Recovery?
Recovery means different things for different people and there is no single definition.
Recovery does not always refer to the process of complete recovery from a mental or physical health condition. It is about recovering a quality of life and regaining those things important to us that may have been lost due to illness, caring responsibility and/or disability. These things could include confidence, purpose and meaning and life opportunities, through to education or employment. Our courses reflect this.
---
College life
Our College is not somewhere to obtain qualifications, but to learn to be well and stay well (for yourself or someone you care for). We focus on personal development, wellbeing and recovery. It is a place to shine, blossom and grow. We will help you develop wellness tools and we support courses that help you move your life forward in the best way for you. This may include help with understanding and managing conditions, getting physically more active, becoming used to being around others, decreasing social isolation or simply being creative. The choice is yours.
We provide the opportunity to explore personal strengths and talents in a relaxed and safe environment. We introduce students to a wider network of people and organisations that will benefit their wellbeing and recovery, and hopefully enable them to access more in their communities.
We are also continually developing and expanding a library of resources around self-help, care and wellbeing.