Barnsley Family and Friends Team
Barnsley Family and Friends Team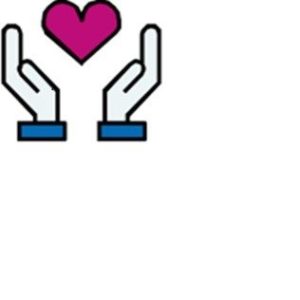 The Family & Friends Team
what we do….
The Barnsley Family & Friends Team is a bespoke service for people caring for someone with a mental health

condition. We recognise carers as experts and as individuals with their own choices,  aspirations and needs. Caring for someone with a mental health condition can become stressful and your own health and wellbeing can at times deteriorate.  Our involvement can help you maintain good mental health and add additional tools to your toolkit.
Following the completion of a carer's assessment, a CAN Plan (Choices, Aspirations and Needs) will be formulated to empower you on your caring journey.  Our work is holistic; every person we support has a different situation to he next person.  We'll look at the "bigger picture" when supporting you.
what we offer…
Empowerment in developing coping mechanisms and strategies within your informal caring role.
Anxiety management.
We'll help you develop further insight into signs and symptoms of mental health
Provide face to face 1:1 sessions in a choice of venues; a person's own home, a clinic, or a place of mutual choosing across seven days with flexible working patterns
We liaise with other services that can support you in your caring role and can help guide you through a system that you may be unfamiliar with.
anything else? …..
We recognise that being a carer can be emotionally and physically demanding.  You may be so busy looking after someone else that you neglect your own health but it's important that you take good care of your own wellbeing. We'll advise on things like:-
Health and wellbeing
We'll guide you through the system.
Give you time to talk and share your experience.
Confidential information and support service.
Information about other services and will signpost you to relevant organisations.
Keep you informed of events and activities.
Empower you to take care of yourself.
Carer RSTC Course – (Recovery Skills Training course) – The Cabin at Kendray 
Are you currently in a caring role?
Do you need help looking after your own wellbeing?
This interactive course will help you to develop new skills focusing on your own mental health and wellbeing and will give you the tools you need to look after yourself.
Modules include:
Improving self-care
Dealing with feelings
Changing unhelpful thinking
Concluding with putting it all together
It's important you attend the taster session on to learn more about what the course entails and level of commitment needed.
If you are interested in registering – please contact Kathryn Hines 07425 737 334 
Here are a few of our learner's testimonies that have recently completed the course:-
"I was hesitant at first to attend the RSTC as I didn't feel I needed to; however, I am so pleased I went ahead.  The course has really helped me to identify areas in my life that I was neglecting. I thought I was coping, but I quickly realised as the course went on, that I wasn't caring for my own needs, and that I needed to take more care of myself to enable me to be healthy and strong enough to care for others.   The tutors were excellent, and I felt able to share my feelings with them and the group in the knowledge that everything we spoke about was confidential. The tutors and the group also contributed their experiences which was really helpful as it made me realise that I was not on my own, and they also offered up solutions which had helped them to cope, which in turn I have used in my own life.
If anyone is thinking about attending this course and are feeling reluctant or apprehensive about it, I would highly recommend you do. I have felt so much better after attending and I have continued to work on practising the techniques they have given me to cope with things, on both a personal and a practical level"
Barbara Smith – December 2021
This course has taught me that there are no deadlines to your learning and that even though I'm older now, there's always things to learn and new ways of putting these into practice.  There are sections which I thought weren't relevant at first, but I still managed to take some ideas that worked.
This course has been very good for me I'm so glad I did it, it's been a very pleasant journey! 
I'm so grateful to Kinza and Kathrine.
March 2023 
"We have learned from Ruth and Kathryn who have delivered the course brilliantly. We have looked forward to each session. Thank you."
"Overall we have learned so much, coping strategies and a toolbox that we can use to continue our journeys."
"Ruth + Kathryn were spot on."
Starts 14 September 2023 for 5 weeks – enrol now through the College! 

Take a look at our Carers' Passport
There's also lots of Information in our Carer's resources section of the website!
who are we?…..
Gillian Cowell – Family & Friends Worker 
Gillian has many years of experience working in Mental Health, Learning Disabilities, and Autism. She is currently on part-time secondment as the trusts carers project management officer and is Chair of the staff carers network. She has a Degree in Applied Psychology, training and awards in Autism, Education, DUAL diagnosis (drugs and substance on mental health), Psychosocial interventions, (PSI) and Recovery, Complexities of Personality disorder (CAT Therapy), Learning Disabilities and Mental Health, Veteran's awareness and intervention. Recently completing Dialectical Behavioural Therapy (DBT) training to level 4 Masterclass. Having had a personal journey with her own mental health and experience of supporting family members with their own complex mental health issues she believes "qualifies" her for this role.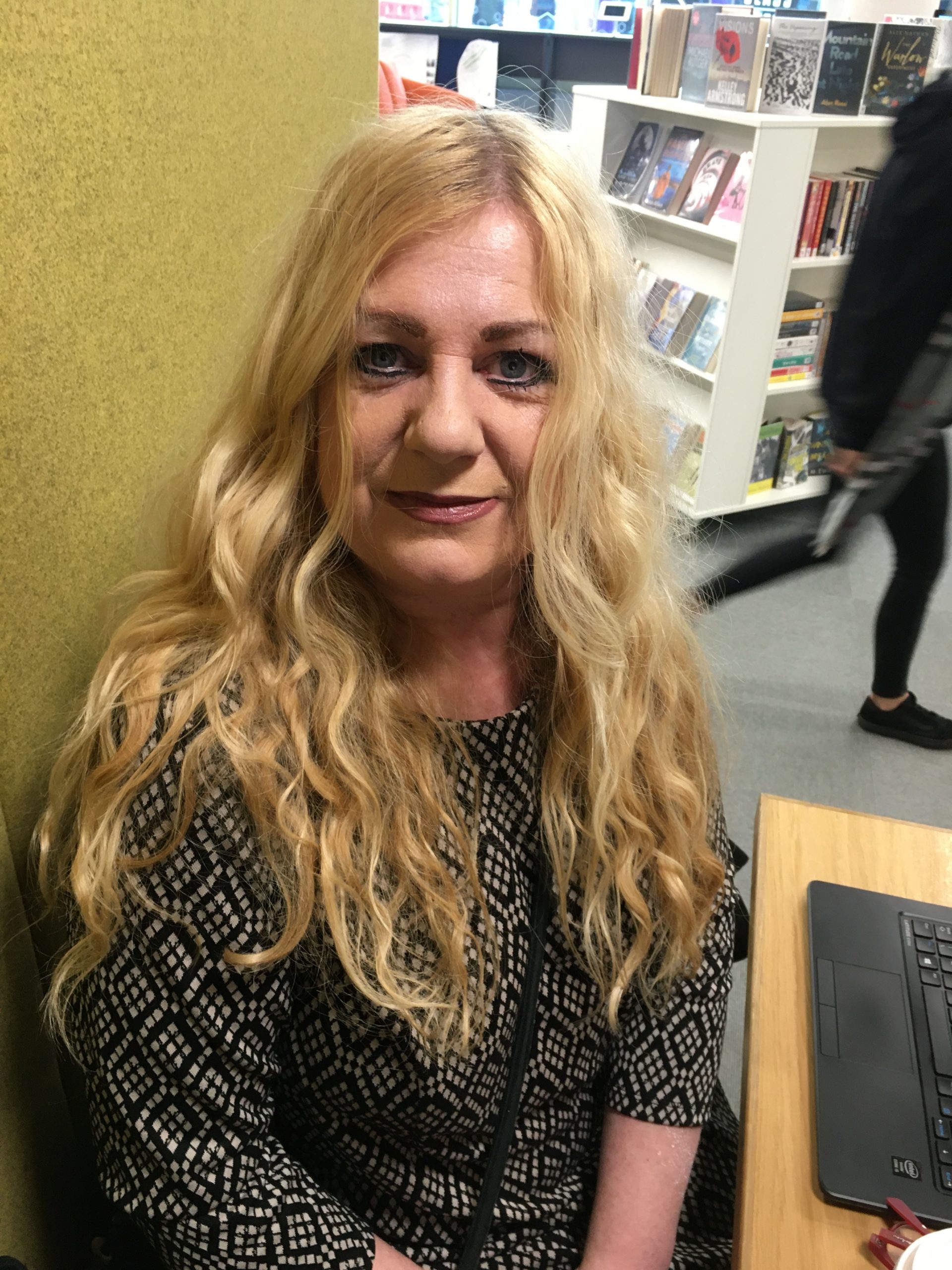 ---
Kathryn Hines – Family & Friends Practitioner 
Kathryn joined the Family and Friends Team recently but has over 25 years' experience in working within the NHS in various roles both clinical and non-clinical. Over the years she has worked in hospital and community and public services. She worked throughout the Covid 19 pandemic at Barnsley Hospital and alongside this worked for Public Health England as a Covid Clinical Case Worker.
Having studied psychology at a further education level and having a Bachelor of Science Honours Degree (BSc Hons) in Health and Social Care gives Kathryn a sound academic building block on which to base the Family and Friends practitioner post. She has an understanding and knowledge of psychology, motivational behaviour change, diet and nutrition/eating disorders, health psychology, health and wellbeing and delivering psychoeducation.
Kathryn has Post graduation education which gives the underpinning skills and knowledge in Nutrition and Public Health Management. All this especially her kind, mindful and caring nature more than equips her to be a part of the Family and Friends Team.
---
Rotational Temporary Staff Roles
We started our first student placement in September last year.  Kinza Malik joined our team working as an Assistant Psychologist. Kinza has recently completed her degree in Psychology followed by her Masters Degree in Clinical Psychology, specialising in eating disorders and mindfulness.  She had five years of experience working and volunteering within mental health, dementia and autism, applying her psychological skills and knowledge to each.
---
These are our three commitments to carers:-
We will work with you as a partner
This means we will:-
Listen to what you say and communicate clearly with you without jargon.
Respect your role as a carer and trust that you are the expert in the support of the person who uses our services.
3. Work with you to overcome barriers to giving support and sharing information and respect carer and patient confidentiality
We will support you to get help and assistance when you need it. 
This means we will:-
Respond in a timely way to your needs especially during time of crisis.
Signpost you to relevant information and advice.
Provide support which is tailored to suit your personal needs.
Have a 'whole family' approach to supporting carers, recognising the needs of young carers.
We will train our staff to  be aware of carers needs
This means we will:-
Ensure our staff can identify carers and recognise their role as partners.
Enable our staff to respond quickly and flexibly.
Involve our staff in developing information and support for carers.
---
Want to be kept informed? 
If you support someone with a mental illness you may face practical, financial and emotional problems from time to time.
Our Friends and Family Facebook Group can help you keep you informed.
If you'd like details of events and you think you may benefit from live feeds from our team and other service information, please send your email address to:-
gillian.cowell1@swyt.nhs.uk