Umbrella Event
Umbrella are delighted to be hosting an event and are asking local support services to come along and advertise their service and events to service users and members of the public.
This event will take place on Mental Health Awareness Week on Thursday, 12th of May, 10am -2pm at Barnsley Metrodome,
This year's theme is loneliness, and their aim is to get as many services as possible together to show people of Barnsley they are not alone and there is plenty of support and groups they can get involved in.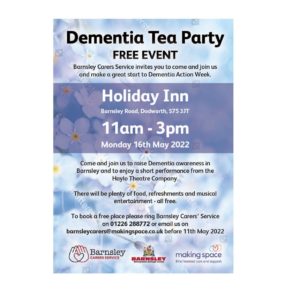 Barnsley Carers Service invites you to join them and make a great start to dementia action week. They aim to raise awarness of dementia in Barnsley and there will be...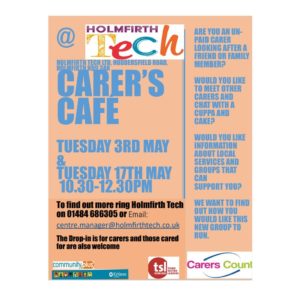 Go along to meet other carers and find information on local services that are here to support you. #CarersCount #KirkleesThinkCarers