QUIT
Based on a successful, evidence-based programme in Ottawa, Canada, QUIT has the potential to save thousands of lives and hospital re-admissions across South Yorkshire and Bassetlaw, as well as reducing health inequalities.​​​​​
•    Smoking is an addiction that often starts in childhood – NOT a lifestyle choice.
•    Tobacco addiction is a chronic, relapsing medical condition that prematurely kills at least half of those who smoke.
•    There are very effective treatments for tobacco addiction which save lives.
•    We believe that the NHS has a responsibility to treat smoking, just like any other disease.
Places taking part in QUIT
The national average of adults who smoke is 13.9%.
% of adults who smoke by area
Barnsley  –  18.3%
Bassetlaw  –  15.7%
Doncaster  –  19.1%
Rotherham  –  17.8%
Sheffield  –  13.9%
Figures taken from the 2019 Annual Population Survey.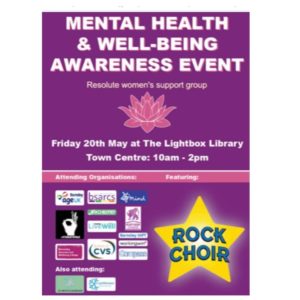 The Exchange Recovery College will be holding a stall at the Mental Health and Wellbeing Awareness event at the Library@thelightbox Friday 20th May 10 – 4 alongside a whole host...
View article'Mental Health and Wellbeing Awareness fair - Resolute Women's Support Group'
Anxiety and Wellbeing Course Every Tuesday for 6 Weeks Starting Tuesday 26th April 11am-1pm This will be a 6 week course looking at Anxiety Management, Stress Management, Self Esteem and...