Male Carers Support Group
Male Carers Support Group
Are you a man who has taken on the role of a carer for a loved
one?
Barnsley Carers Service recognise that male carers are the
least likely to seek support and help for this challenging and
sometimes emotional role. We are here to encourage you to
make time for you too.
Why not join Male Carers Support Group for a free tea,
coffee and friendly chat at Priory Campus S71 5PN.
Our upcoming dates are:
August 5th 10:30 – 12:00
August 19th 13:00 – 14:30
September 2nd 13:00 – 14:30
September 16th 13:00 – 14:30
October 7th 13:00 – 14:30
October 21st 13:00 – 14:30
In looking after ourselves, we are able to look after others
better.
For more information please contact Phil Watson
07773 226481
philip.watson@makingspace.co.uk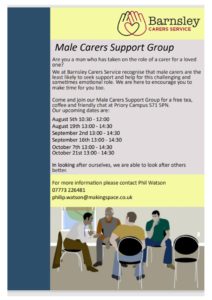 This survey is being used to gather information from local providers with the aim of developing a new wrap around advice service to provide long-term support to local vulnerable people...
View article'Citizens Advice Barnsley - Beyond Crisis: Sustainable Futures Project'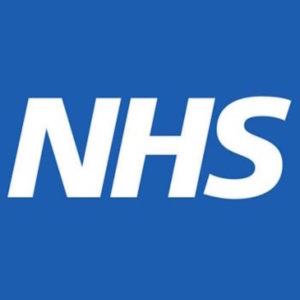 Come and see why we have won awards for compassionate care! We've won awards for compassionate care and we live our values every day.  That means putting people first, recognising...
View article'NHS Jobs Fair - Barnsley Recovery College - Friday 12 August 2022'