Have Your Say What Our New Service Will Be Called
Following our recent survey earlier in June, we have collated your responses and have selected a couple of options for you to select the name you would like to see our new service to be called. 

The new name will be used when the service is due to go live in the coming months.
If you would like to contribute towards choosing our new service name, please click on the link below or scan the QR code to complete a short survey by 5pm on Friday 8th July 
https://forms.office.com/r/ky7T2hgZEv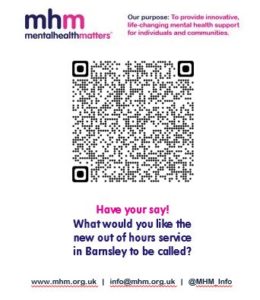 About the service
The Barnsley Safe Haven will support adults aged 18 and over, offering mental health support in a welcoming, safe, comfortable, non-judgmental and non-clinical environment.
The primary intention of Barnsley Safe Space Haven is to support people in mental health distress to prevent deterioration into crisis, and to support clients to access appropriate resources and support in the community. Signposting to different professionals if desired or judged to be necessary, for example: drug and alcohol workers, advocacy, and learning.
The service will be open out of hours (6-11pm) Thursday to Monday
At MHM, we believe in empowering people to put themselves at the centre of their care/support, and in control of their lives.
MHM are passionate about partnership working to support service users to achieve their goals.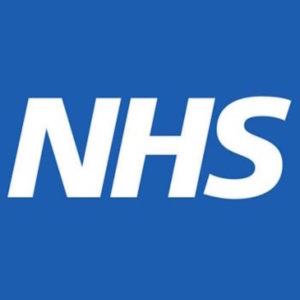 Come and see why we have won awards for compassionate care! We've won awards for compassionate care and we live our values every day.  That means putting people first, recognising...
View article'NHS Jobs Fair - Barnsley Recovery College - Friday 12 August 2022'