The End of Our First Term
It is the last week of Term one, and all the staff at The Exchange Recovery College would like to say a huge thank you to all the learners and volunteers who have attended over the last six weeks.
During our first term we have delivered a varied programme of face to face, socially distanced  classes around key subjects including:- Feel the Fear: Exploring Anxiety, Managing Depression, Helpful Habits for Sleep, Assertiveness, confidence and communication, Exploring Resilience, Renew You and Men's Health.  We have also delivered a range of short courses and workshops. It has been wonderful to reconnect with volunteers who have helped to deliver the courses and have added their own expertise through their lived experiences. It has been brilliant to see how many new learners have come through the doors and inspiring to see the progress and developments that individuals and groups have made.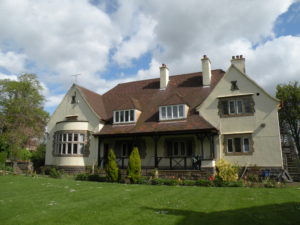 During Term one we have also delivered a diverse physical health program. One of the big success stories has been the weekly, socially distanced bike rides which are arranged and supervised by Hannah Burton and Ian Henry. These take place every Wednesday in term time, there is  a beginner's session in the morning between 10 – 12, and an intermediate session in the afternoons between 1 – 3. Bikes and helmets can be provided.
The gym has been open this term with exercise specialist Kev Bryson conducting one to one, socially distanced sessions with learners and volunteers. We have also run a weekly walking programme with Walking for health and football and netball sessions (also socially distanced and outside). We would like to thank the volunteers who dedicated their time and hard work by attending and co-facilitating these activities. We really appreciate your commitment and dedication.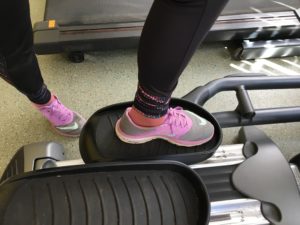 We have continued to welcome new learners throughout the term by inviting them to attend the recovery college for one to one introduction sessions. These enable individuals to meet with a member of staff, look around the buildings, ask questions, enrol on courses, and generally familiarise themselves with the college before their first session. We also take this opportunity to explain the new covid measures we have implemented in order to protect staff, learners, volunteers and visitors. Some of the  measurements we have implemented  include:- Meeting learners at the gate on the first session and escorting them to class, increased cleaning rotas, hand hygiene stations, social distancing markers, a one way systems when entering and exiting the site, reduced class sizes and the use of facemasks where social distancing can't be maintained.
Its officially half term next week from Monday 26th October and The Exchange recovery college will be closed to the public. We hope you all enjoy the break whilst we will be busy getting ready for the start of term two. You can keep in contact with us by clicking the social media tabs at the bottom right hand side of the screen.
Thank you once more to everyone who helped make Term one at The Exchange Recovery College such a roaring success and we look forward to repeating this in Term two.
Popular articles
Great news Everyone! We have launched our new podcast channel. If you…
---
Radio Sheffield have interviewed two of our valued volunteers about their experiences…
---
One of our Learners has written and produced his own song called…
---