First Week of Term
Hello Everyone. It was our first week of term last week and we are happy to confirm that it was a roaring success. It was wonderful to see some new faces and to welcome back some familiar ones.
For those of you returning to us, things may have appeared a little different. Our main priority here at The Exchange Recovery College is to create a safe learning environment for staff, learners and volunteer. Some of the  measurements we have implemented  include:- Meeting learners at the gate on the first session and escorting them to class, increased cleaning rotas, Hand hygiene stations, social distancing markers, a one way systems when entering and exiting the site, reduced class sizes and the use of facemasks where social distancing can't be maintained. We are also running a reduced program of courses so as to keep footfall down to a safe level. For a more information on the courses available, please see our prospectus .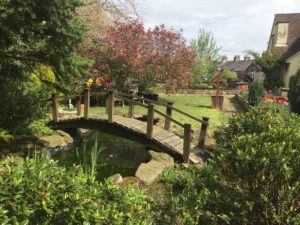 At the moment, we are insisting that all visits to the college are arranged In advance with a member of staff. This is to ensure we do not exceed capacity.
As well as face to face classes, workshops and one to one introductions, we are also offering a range of physical activity options which adhere to current government guidelines. These include one to one gym sessions with our physical activity specialist, weekly bike rides and netball sessions in the community. A full list of activities can be found in our prospectus.
We would finally like to say a huge welcome and thankyou to everyone who will be attending The Exchange Recovery College this term. We are looking forward to working together over the coming weeks.
Popular articles
Great news Everyone! We have launched our new podcast channel. If you…
---
It is the last week of Term one, and all the staff…
---
Radio Sheffield have interviewed two of our valued volunteers about their experiences…
---