First Week of Term 5
Hello Everyone. It is our first week of term this week and we are happy to confirm that we are once again opening our doors and welcoming back learners and volunteers for face to face classes and workshops. Since the last lockdown came into force on January 5th we have been working tirelessly produce and develop pre recorded courses which will soon be available via our website. These include Feel the Fear; Exploring Anxiety, Helpful Habits for Sleep and Assertiveness, Confidence and Communication. We have delivered live courses and workshops via Microsoft Teams including Accepting Change, Exploring Resilience , and Introduction to Scrapbooking and worked alongside our colleges from Wakefield Recovery and Wellbeing college who delivered workshops such as Introduction to Mindfulness and Lifting your spirits; Enhancing inner strength & wellbeing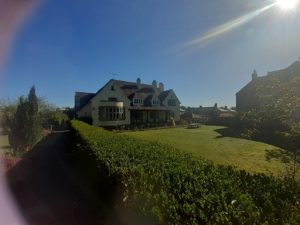 Our main priority here at The Exchange Recovery College is to create a safe learning environment for staff, learners and volunteer. Some of the  measurements we have implemented  include:- Meeting learners at the gate on the first session and escorting them to class, increased cleaning rotas, Hand hygiene stations, social distancing markers, a one way systems when entering and exiting the site, reduced class sizes and the use of facemasks where social distancing can't be maintained. We are also running a reduced program of courses so as to keep footfall down to a safe level. For a more information on the courses available, please see our courses section on the website Courses and enrolment | Barnsley Recovery College .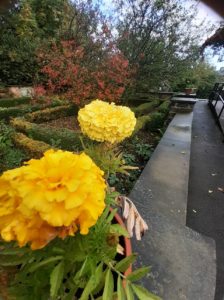 At the moment, we are insisting that all visits to the college are arranged In advance with a member of staff. This is to ensure we do not exceed capacity.
As well as face to face classes, workshops, one to one introductions, pre-recorded courses and live courses delivered via Microsoft Teams, we are also offering a range of physical activity options which adhere to current government guidelines. These include one to one gym sessions with our physical activity specialist, weekly bike rides, netball sessions in the community and a walking program with Walking For Health ( time table link here). A full list of activities can be found in our prospectus. ( link to prospectus here)
We would finally like to say a huge welcome and thankyou to everyone who will be attending The Exchange Recovery College this term. We are looking forward to working together over the coming weeks.
Popular articles
Great news Everyone! We have launched our new podcast channel. If you…
---
It is the last week of Term one, and all the staff…
---
Radio Sheffield have interviewed two of our valued volunteers about their experiences…
---